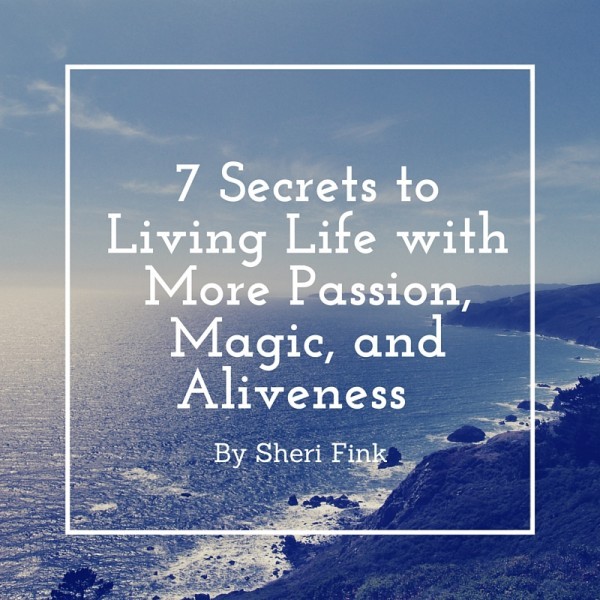 Secret #1: Be your authentic self
"Being your authentic self is the ultimate secret to happiness in life." ~ Sheri Fink
Be true to yourself always. Don't worry what other people will think. March to the beat of your own unique drum, and do the things that make you happy.
When I became a children's author, I was nervous to share the inspiration behind my first book, The Little Rose.  I soon realized that through courageously sharing my experience of being bullied, and using that situation as a way to reach children who may be in similar situations, I'm able to help people transform their lives.
My passion for empowering kids far outweighed the fear I felt about being vulnerable and open. Magical things happen when you're following your passions, and the things that you really love in life.
Secret #2: Surround yourself with people who inspire you
"Be who you are and say what you feel because those who mind don't matter and those who matter don't mind." ~ Dr. Seuss
Always seek to be around people who amplify your energy. After interacting with them, you feel uplifted and excited about life. Look for this reaction when considering friends, coaches, business partners, mentors, clients, Mastermind Group members, etc.
I love being around people who are "in it to win it" in life. My favorite people have a special blend of confidence and vulnerability, work ethic and spirituality, business savvy and creativity, healthy boundaries and compassion, as well as peacefulness and a desire for fun, adventure, and mischief.
They don't wait for things to happen in life, they go after what they want with style, integrity, and zest. They do what it takes to bring their dreams to life, even when it's inconvenient. It's amazing to behold.
Having people like this in your life will inspire you every day to be braver, take more risks, live more authentically, really go after your dreams, and to become the best version of yourself.
Secret #3: Practice blissful thinking
"Being realistic is the most commonly traveled road to mediocrity." ~ Will Smith
Dream the biggest dream you can, and then make it even bigger. Visualize the most amazing life you can imagine … then multiply it by 10! It should be so enormous that it simultaneously scares and excites you, inspiring you to really go for it.
When I wrote The Little Rose, I knew in my heart that I wanted my book to be a best-seller. It wasn't enough for me to just publish the book, I really wanted its empowering message to reach children worldwide. Early on, when I would share my dream of my first book becoming a best-seller, I was sometimes quickly discouraged by well-meaning "experts" who didn't want me to be disappointed.
I chose to believe that their limitations would not limit me, and I continued to dream my big, authentic, audacious dream. Two weeks after my book debuted on Amazon, it became not only a best-seller, but a #1 best-seller! Moreover, it stayed at #1 for over 60 weeks. Don't play small in life; go for what you really want and deserve.
Secret #4: De-clutter your life
"If you are brave enough to say goodbye, life will reward you with a new hello." ~ Paul Coelho
Let go of anyone, anything, and any opportunity/event/activity/obligation, etc. that no longer serves you or fits into your vision for your ultimate life. Anything that drains your energy must go.
Many times in the past I agreed to do things that didn't feel exciting, fun, or fulfilling to me, mostly because I wanted the person asking me to like me and think I was a good person. I learned that saying "yes" to everyone else means saying "no" to myself and my own dreams.
Jack Canfield, the co-creator of the Chicken Soup for the Soul series and best-selling author of The Success Principles, teaches that if it's not a "Hell Yes," it's a "Hell No," and I live by this philosophy. It makes life so much easier when you can give a calm and confident "no, thank you" to anything that doesn't sing to your soul. It creates space for what you really want to flow into your life.
Amazing things will come when you create the space for them in your home, your business, your schedule, and your life. When in doubt, throw it out.
Secret #5: Trust your intuition/inner voice
"The person who says it cannot be done should not interrupt the person who is doing it." ~ Chinese Proverb
We are all equipped with an inner guidance system. Practice getting in touch with your inner self and listen for the whispers of your soul. Sitting in silence and enjoying nature is a great way to deepen your connection with your inner voice.
Practicing meditation has transformed my life. In the past, I was often overwhelmed with my thoughts to the point where I would actually get headaches from thinking so much. I started meditating four years ago, and I experience an inner peace that I couldn't have imagined before. Meditation is a wonderful gift you give yourself to connect with your soul. My intuition has become so much stronger as a result.
Many wonderful ideas come when you take the time to listen. When you receive an intuitive nudge, take inspired action as soon as possible and watch the magic that unfolds before you.
Secret #6: Choose to amplify love, joy, and kindness in the world and trust that it will be reflected back to you
"Life is an echo. What you send out, comes back. What you sow, you reap. What you give, you get. What you see in others, exists in you. Remember, life is an echo. It always gets back to you. So give goodness." ~ Anonymous
Sometimes it can feel like we're bombarded by negativity. Break the chain and refuse to be a part of it. Discontinue blaming, complaining, gossiping, and rationalizing. It's a waste of your precious energy. Associate with people, places, things, and events that make you feel good, and fill you with hope and joy.
Champion the people who are making a positive difference in the world. I love supporting and sharing stories about my friends who are pursuing their dreams and transforming lives. It inspires me to keep growing and taking risks to become the best I can become. Amplifying the positive will enhance your life, and the lives of everyone around you.
Secret #7: Keep taking action in the direction of your dreams
"When I dare to be powerful, to use my strength in the service of my vision, then it becomes less and less important whether I am afraid." ~ Audrey Lorde
It's normal to feel nervous or scared when trying something new. If you feel pulled to pursue something, honor that feeling and continue taking action toward your goal despite your fears and doubts. You'll never know until you try.
Think about the person you're becoming, and make the decision from that future perspective. For example, if your dream is to become an author and you're offered an opportunity to speak about your experiences, the current version of you might be scared and want to turn down the opportunity. There are many seemingly legitimate excuses, but none of them will get you where you ultimately want to go. By thinking about it from the perspective of your future self as an author, you'll recognize it as an amazing chance to spread your message, build your fan base, and transform lives. Then, the decision becomes easier, and you're stretching your comfort zone to step into the life you're truly meant to live.
When you commit to living the life of your dreams, you'll feel good knowing that you're working toward a challenge that's worthy of your efforts. Your life will overflow with passion, magic, and more aliveness than you can imagine. Above all, do what makes you happy, and enjoy this exciting journey!
About Sheri Fink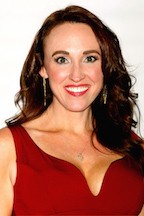 Sheri Fink is an inspirational speaker, a #1 best-selling author, an award-winning entrepreneur, and the founder of "The Whimsical World of Sheri Fink" brand.
Sheri writes books that inspire and delight kids of all ages while planting seeds of self-esteem. Her first book, The Little Rose, was a #1 bestseller on Amazon for over 60 weeks and became the #1 top-rated children's e-book on Amazon. Sheri is the recipient of multiple literary awards including three gold medals in the Readers Favorite International Book Awards. All five of her children's books were #1 bestsellers.
In 2013, her children's book series received the Gold Mom's Choice Award for excellence in family friendly entertainment. Sheri was selected by CBS Los Angeles as one of the top 3 authors in her local area, a distinction she shares with Dean Koontz. Sheri was honored with the 2013 Extraordinary Inspiration Award for her long-lasting commitment to spreading inspirational messages of hope and self-esteem through her books, her moving life story, and her brand.
Sheri's newest adventure is a contemporary romance. She was inspired to write Cake in Bed, her debut novel, to empower women to be their authentic selves and to not settle for less than they deserve in life or in love, because everyone deserves to have their cake and eat it too … preferably in bed!